About Us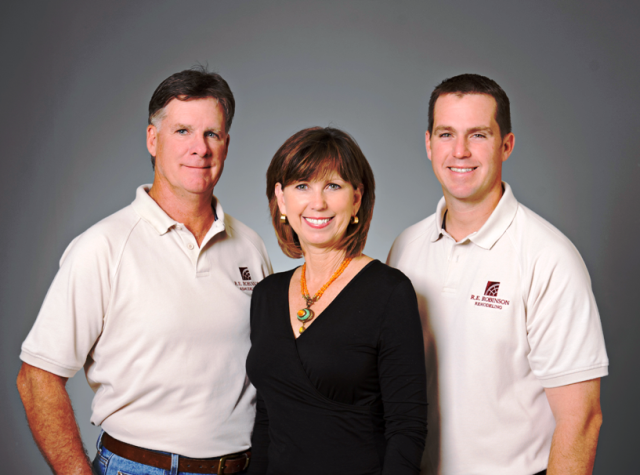 About Us
Randy Robinson is well known in North Central Florida for his tradition of quality, dependability and moral character which he has demonstrated in the industry for over forty years. R.E. Robinson Remodeling and Custom Builder, LLC injects these traditions into the residential remodeling and home building business. Randy continues the G.W. Robinson family name in the construction business with pride.
Randy Robinson began in the remodeling business originally as G.W. Robinson Remodeling years ago when Randy Robinson coordinated renovations to custom built G.W. Robinson Builder Homes. Over time this became a full department ran by Randy & Jay Robinson, eventually the department was expanded to the rest of Gainesville and R.E. Robinson Remodeling, LLC. was created.
R.E. Robinson Remodeling and Custom Builder provides full home remodeling focused on the needs of Gainesville and surrounding areas families. They provide experienced Design/Build services with their design team and skilled craftspeople. Their professionals stand behind every aspect of your remodeling experience and strive to provide your complete satisfaction.
The initials 'R.E.' come from 'Randall Emerald' Robinson. Randy is named after his Grandfather Emerald Robinson who maintained a small grocery store near modern downtown Gainesville and Depot Ave. Emerald ran his small store through the 40s, 50s, 60's and 70's until he retired just outside of Gainesville. Emerald was well known for providing quality fresh vegetables and fish, he was also known to never turn away a family in need and ran credit when necessary for families who could not afford to pay. The Robinsons have maintained a name of integrity and honor for years in Gainesville, Randy Robinson is proud to continue that tradition.

The Robinsons are actively involved in the community and industry, see our Memberships page to learn more.

Our Company Vision & Mission Statement
R.E. Robinson Remodeling and Custom Builder, LLC. is determined to be the best remodeling and construction team in Gainesville, Florida focused on excellence in quality and service for home owners. To deliver, achieve and surpass the expectations of our customers. To provide elite service by building on experience and reputation through improving family homes one home at a time.
We will be the best Remodeler and Builder in Gainesville through building relationships, futures and fulfilling promises to each and every client.
Description of Services
R.E. Robinson Remodeling and Custom Builder, LLC. provides an array of services for your remodeling or renovation needs as well as new construction. Most services fall into one of the following groups. R.E. Robinson has experience in each of these areas, please see our Photo Gallery page for some examples of these.

R.E. Robinson Remodeling and Custom Builder provides restorations for storm, water and/or fire damaged properties.

How We Approach a Project
Communication, teamwork, and on-site supervision of projects from beginning to end are the keys to remodeling success. Our high standards of craftsmanship combined with reliability and integrity, yield a continuous list of satisfied clients. Please see our Remodeling Process page to learn more about how we approach and begin projects.
Quality of Work
R.E. Robinson Remodeling and Custom Builder, LLC. adheres to a 'Code of Ethics' for honesty, integrity and responsibility for all their projects. R.E. Robinson Remodeling and Custom Builder is noted for the trustworthiness of their tradesmen in customer's homes. Please see our Testimonials page to learn more about what our clients have said about R.E.. Robinson Remodeling and Custom Builder, LLC.

Contributions

At R.E. Robinson, we believe in making a difference by re-investing into our community to improve our hometown for families and future generations. It is our belief that our success in business should be positively reflected in our role in the community. A business which stands on ethics and principals serves as a role model and by reinvesting its success can positively impact its community in turn benefiting all. R.E. Robinson Remodeling and Custom Builder, LLC has contributed in donations to different organizations such as The Child Advocacy Center, Haven Hospice, House of Hope, Santa Fe High School FFA, Alachua County Public Schools Teacher Recognition Program, Veteran organizations and more. By supporting such groups through donations and contributions these groups increase their potential to do greater good in another person's life. It is our hope that this chain reaction will lead to strengthened communities, bonded families and a stabilized economy. R.E. Robinson Remodeling and Custom Builder, LLC is proud of our country, our faith, our heritage and our community, we are honored to serve as a small business bringing our town responsible ethical services. See our Memberships page to learn more about our contributions.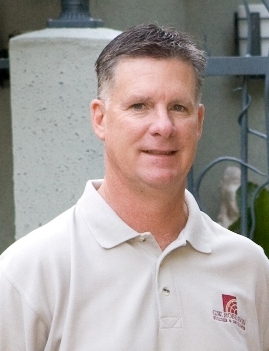 Randy E. Robinson

President, R.E. Robinson Remodeling & Custom Builder
Randy is a life-long Gainesville resident. He started his career in construction in 1968 with his father, GW Robinson. In 1983 Randy became a Florida Certified Residential Contractor. During his time at G.W. Robinson Builders, Randy held every position in construction management. He was involved with hundreds of families in building their new homes. Randy currently sits on the Santa Fe College Construction Advisory Board.
Jay Robinson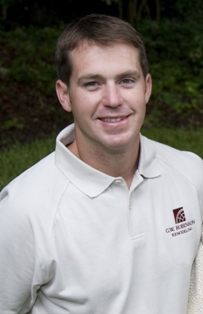 Vice President

Jay is a fifth generation native of Gainesville and follows the family's lineage in construction. Jay is also a military veteran and commissioned officer, he has served tours of duty in Afghanistan and Iraq. He started in the U.S. Marine Corps and served as an embassy guard, when his enlistment was over he joined the Army National Guard and attended college. He graduated from Santa Fe College and the University of Florida with degrees in Political Science, Military Science and Building Construction. At R.E. Robinson Remodeling, Jay works with administration, marketing and design.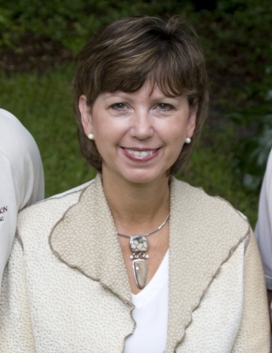 Bobbie Robinson
Interior Design and Office Controller

Bobbie has many years of experience in interior design and decoration. Her background also includes residential construction office management. At R.E. Robinson Remodeling and Custom Builder she is the key link for homeowners to complete their construction planning process with the final selections for their home improvement projects.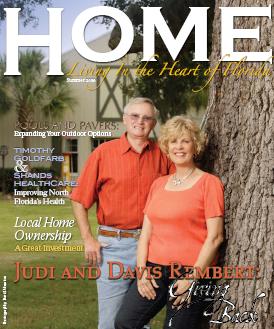 See Our Articles in the Home Magazine
See Our Article in the Builder's Edge Article
See our page about the Veteran Memorial Flagpole

Learn more about our family roots in Gainesville
License # CRC027247
R.E. Robinson Remodeling & Custom Builder, LLC. (352) 375-7917